"Is there any encouragement from belonging to Christ? Any comfort from his love? Any fellowship together in the Spirit? Are your hearts tender and compassionate?  Then make me truly happy by agreeing wholeheartedly with each other, loving one another, and working together with one mind and purpose.  Don't be selfish; don't try to impress others. Be humble, thinking of others as better than yourselves.  Don't look out only for your own interests, but take an interest in others, too.  You must have the same attitude that Christ Jesus had."
Phil 2:1-5
Serving in the Guest Ministry:
 The Family Community Church Guest Ministry goal is to give first-time as well as regular visitors a very warm greeting in order for them to experience the presence of God's Spirit through us.
We provide this service for the guests with five teams.
 1.  Parking Lot Team
 For each service, members of this team are stationed at the front door to watch for first-time visitors who may park in the "First Time Visitors" parking spaces.  They welcome them to Family and direct them to Visitors Packet Team Member.
 2.  Visitor Packet Team
Sub-team One:  Before each service, team member is at a table just inside the front door and greets the visitors by giving them a Visitors Packet which includes information about the church and a visitor's card.  She also answers any questions the guest may have.  She  points out  the person passing out bulletins to the visitor.
 Sub-team Two:  At the end of each service, this team member moves to the cart which has Visitors Packets and wrapped gifts.  After the benediction, she moves the cart over next to the pastor and stands with the packets while the pastor passes out gifts to the first-time visitors as he greets them.
 3.  Welcome Announcement Team
 These team members deliver the welcome greeting during Sunday Morning Worship, usually after the altar prayer.
 4.  Visitor Gift Team
 This team makes sure the basket on the Visitors Cart is full before each service so the gifts can be given to the first-time visitors by the pastor.  She also is responsible for buying and wrapping the gifts.
 5.  Follow-up Team
 This team calls the visitors to welcome them to the church, asking them how they liked the service, if they have prayer requests, and/or any other questions about the church.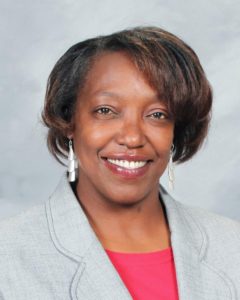 "And the King will answer and say to them, Assuredly, I say to you, inasmuch as you did it to one of the least of these My brethren, you did it to Me." Matthew 25:40 Our Mission: The Family Community Church ushers are trained to effectively meet the needs of the church body during all church services, promoting a welcoming, reverent and safe church experience. Purpose: The ushers are called to be doorkeepers in the house of God; Psalms 84:10, ensuring the appropriate recognition of all order of service guidelines. Director's Note: Greetings to you and thank you for visiting our website! I am blessed to work with a variety of gifted individuals in our church body. Every team member brings his or her own unique style to the ministry, but we all share in one aspiration of serving Christ through serving others. Matthew 25:40 If the Lord has put it on your heart to serve on the Usher Ministry, please contact the church office at 559-323-5002.
Prayer Warriors: The Prayer Ministry is made up of prayer warriors who are serious about lifting up the needs of the church before the throne of our Heavenly Father. We meet every Tuesday evening at 6:00 p.m. for fervent prayer and also spend time in prayer during and immediately following Sunday Morning Worship Service. Please fill out a volunteer form or call the church office (323-5002) if you are interested in joining our prayer team. 
If you have a specific prayer request, please contact the Prayer Line at (559) 438-7729, join us for Tuesday evening prayer, or submit a prayer request below. Rev. Nelson Dibie, Minister of Prayer. 
Prayer is: Communication with God. Because God is personal, all people can offer prayers. However, sinners who have not trusted Jesus Christ for their salvation remain alienated from God. So while unbelievers may pray, they do not have the basis for a rewarding fellowship with God. They have not met the conditions laid down in the Bible for effectiveness in prayer. "Is anyone among you suffering? Let him pray. Is anyone cheerful? Let him sing psalms. Is anyone among you sick? Let him call for the elders of the church, and let them pray over him, anointing him with oil in the name of the Lord. And the prayer of faith will save the sick, and the Lord will raise him up. And if he has committed sins, he will be forgiven. Confess your trespasses to one another, and pray for one another, that you may be healed. The effective, fervent prayer of a righteous man avails much. Elijah was a man with a nature like ours, and he prayed earnestly that it would not rain; and it did not rain on the land for three years and six months. And he prayed again, and the heaven gave rain, and the earth produced its fruit." James 5:13-18 (NKJV)
Fill out the form below to submit a prayer request.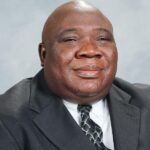 Worship and Creative Arts
Biblical Foundations
Praise the Lord! Praise God in His sanctuary; Praise Him in His mighty firmament! Praise Him for His mighty acts; Praise Him according to His excellent greatness! Praise Him with the sound of the trumpet; Praise Him with the lute and harp! Praise Him with the timbrel and dance; Praise Him with stringed instruments and flutes! Praise Him with loud cymbals; Praise Him with clashing cymbals! Let everything that has breath praise the Lord. Praise the Lord! Psalm 150
Unity Statement
The music ministry at Family Community Church supports the broader mission and vision of the Pastor and congregation in Kingdom Building, but it focuses on particular ways to express that vision through emphasizing music as a gift of God and as a means of worship, education, mission, evangelism and fellowship. Our desire is to teach believers to delight the heart of the Father with every aspect of our lives, passionately expressing our love for God through the use of every talent and resource He has given us for His glory and His pleasure.
Motto
Worship is the goal. Excellence is the standard. Preparation is the key. To see Jesus lifted high is our passion.
Description of Specialty Choirs
True Praise
True Praise: Youth Chorale ~ Male and Female (Grades 7-12)
Enrollment: Open enrollment year round ~ no auditions necessary
Serves: Sunday at 9am & 11am services WHEN SCHEDULED / Special Events
Rehearsal/Meeting Date: Wednesdays at 5:30pm
Requirements: Adhere to all the general requirements for participation in the FCC Music Ministry.
Spirit of Caleb
Yadah Praise
Great Praise Male Chorale
Spirit of David:
Spirit of David: College & Career Choir ~ Male and Female Ages 18-35
Enrollment: Open enrollment year round ~ no auditions necessary
Serves: Sunday at 9am & 11am services WHEN SCHEDULED / Special Events
Rehearsal/Meeting Date: WHEN SCHEDULED
Requirements: Adhere to all the general requirements for participation in the FCC Music Ministry, including active participation in the Mass Choir.
Joyful Praise Children's Chorale
Please complete this form if you need a ride to church. At this time we will pick on Sunday mornings for 9am service only.