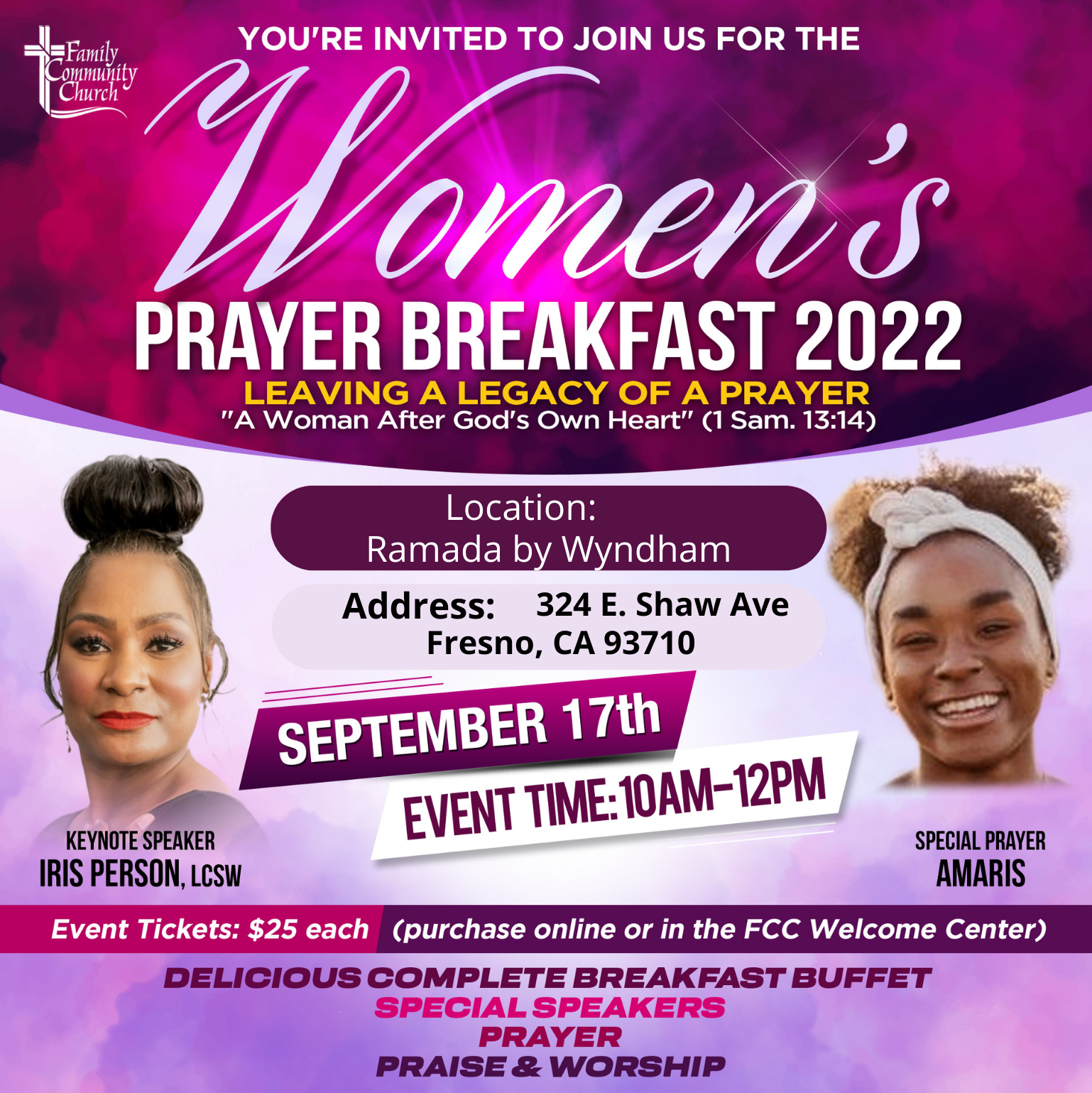 Women's Prayer Breakfast
Come join Family Community Church's Women of Excellence and Women of Purpose as they bring together women of the valley under God!
Do you desire to have a stronger walk with the Lord?

Do you want to see more of God's power in your life?

Do you want the abundant life that Jesus promised?

Do you have a daughter, niece, or know another young woman that could benefit from witnessing women worshipping together and discussing relevant issues based on the Word of God?:
Come on out to the Women's Prayer Breakfast!
Enjoy a great time of fellowship and encouragement with other Christian women. We have a time of worship, a short Bible study on prayer, and then we pray for the needs in our lives, church, community, nation, and world—all while we fellowship over breakfast together.
We are learning from God and His Word how to have a powerful prayer life that will impact us personally, and make a difference in the world. You will be blessed!
The Women's Prayer Breakfast is a group where women come together to pray for each other, and our loved ones, lifting their needs/desires up to our Heavenly Father, build relationships with each other, bearing one another's burdens, and learning to establish and leave a legacy of prayer!
Special Guest Speaker: Iris Person, LCSW
Special Prayer: Amaris